Forensic image and video authentication
With all the cameras and recorders nowadays, it is hard to determine the source of a media file. "Where did it come from?" and "Has it been manipulated?" are two very important questions when it comes to media files as evidence in court. Especially because media manipulation is made very easy with all the different (free) tools available on the market. Determining where the file originated from and if it has been altered often is a time consuming and hard job. However, it is a very important one and it should be done!
With Mandet we have made a software package which will give you the tools necessary to perform this job. We have tried integrating the scientific methods for media authentication in such a way that it is easy to understand. With the extensive help functionality, where the filters and operations are explained, we have made Mandet a toolbox easy to use.
Feel free to contact us. We are happy to provide you with further information.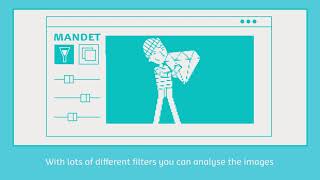 Click the above image to view the Mandet introduction video.